10th Biennial Speaker Biographies
  Doug Alley, RA, Project Manager, Pinnacle Architecture
With over a decade of architectural experience, primarily with multi-family housing, Doug brings a strong technical aptitude and thoughtful design approach to his projects. Doug values the impact he has on individuals through affordable housing projects. He works hard to be innovative so even lower-budget projects result in housing people are proud to live in. One of his first affordable housing projects, Crest Butte Apartments in Bend, earned an Excellence Award for the Preservation of Affordable Housing from the Oregon Housing and Community Services. Doug has managed the renovation and construction of more than 1,000 units. He is currently working on a multitude of rehabilitation projects all along the I-5 corridor from St. Helens to Ashland and the renovation of Rio Vista Apartments in Nyssa starting construction this Spring. Doug is a registered architect in Oregon and an Earth Advantage Project Trustee.
 Kyle Anderson, Vice President, LMC Construction
Kyle Anderson is the Vice President of LMC Construction, a general contractor whose primary focus for over a decade now has been on affordable housing projects throughout Oregon and Washington.  Kyle has been with the company since its inception in 2004 and has over 19 years of experience managing both residential and commercial construction. Having managed over 5000 units of multi-family housing construction and renovation, he has great insight into what does and does not work well on affordable housing projects.  Kyle spearheads the majority of LMC's tax credit projects during the application phase, and is very familiar with the specific challenges affordable housing developers face today. 
  Larry Anderson, Vice President, Rural Housing Preservation Associates
Laurence. R, "Larry" Anderson is the Vice President of Rural Housing Preservation Associates (RHPA) the Rural Rental Housing development arm of Leon N. Weiner Associates (LNWA), a large integrated affordable housing provider headquartered in Wilmington, Delaware.  Through his consulting entity "Get RD Done Right," Mr. Anderson also provides advice, support and consulting services for the affordable rental housing industry engaged in working with the Multi Family Housing (MFH) programs of the Rural Housing Service (RHS).  Since retiring from USDA in December of 2011 after 31 years of Federal Service as the Director of the MFH Preservation and Direct Loan Division (MPDL), Larry can be described as a developer, part-time consultant and full-time advocate for MFH programs. Highlights of Mr. Anderson's career included leading efforts to create a long term MFH revitalization program to help preserve the aging but irreplaceable $11 billion direct loan portfolio and serving as the lead USDA contact on the Rental Policy Working Group formed by the White House during 2010 to improve and align Federal rental housing policy. Mr. Anderson entered Federal service as a Presidential Management Intern in 1980, after receiving a Masters in Public Administration from Rutgers and an undergraduate degree in Political Science from Michigan State.  In October of 2007, the Secretary of Agriculture recognized Mr. Anderson with an Honor Award for his work leading a team that established a major settlement agreement to resolve claims from statutory changes to MFH prepayment requirements.  In 2000, CARH recognized Mr. Anderson with the Harry Tomlinson award. During 2011, both NAHMA and Spectrum Industries recognized Mr. Anderson for career achievements.
  Ken Bailey,  Orchard View Farms, Vice President 
Ken Bailey is part owner and Vice President of Orchard View Farms, a family corporation that grows packs and ships fresh sweet cherries throughout the world.  Ken grew up on and continues to live on the family farm near The Dalles that was founded by his grandparents in 1923 that now farms 2,500 acres of orchard. 
Ken graduated from The Dalles High School in 1962 and Oregon State University in 1966.  Ken and his wife Shirley have three grown children and six grandchildren and two great-grandchildren.
Ken has served on many local, state and national public and industry boards including Columbia Gorge Fruit Growers, The Dalles Watershed Council, Lower Deschutes Ag Water Quality Advisory Committee, Oregon Department of Agriculture's Ag Water Quality Advisory Committee, National Council of Agricultural Employers, Oregon State Board of Agriculture, Oregon Land Use Task Force (Big Look), Mid Columbia Economic Development District and the Oregon Investment Board.  
 Donna Batch, Northwest Regional Administrator, U.S. Department of Housing and Urban Development (HUD)
Donna Batch was named Northwest Regional Administrator for the U.S. Department of Housing and Urban Development (HUD) Region 10 in April of this year.  As Regional Administrator, Ms. Batch is responsible for leading efforts to implement Presidential and Secretarial initiatives in the four state region of Alaska, Idaho, Oregon and Washington. She serves as chief liaison to state and local elected officials, congressional delegations, and other stakeholders; and coordinates the delivery of HUD programmatic and financial support in housing, community and economic development to 56 housing authorities, 227 Federally recognized tribes and Alaskan native villages, 59 state, county and local governments, and more than 400 projects serving the homeless in the region. Prior to her appointment, Ms. Batch served as the Deputy Regional Administrator the past five years and began her federal service with HUD as an economic development specialist for the Department's Office of Community Planning and Development in 1999.  Before coming to HUD, she owned a private consulting firm specializing in economic and community development and served in a number of management positions for the Washington State Department of Commerce.  She has also worked for the Idaho State Department of Commerce and was the economic development manager for a nonprofit in Twin Falls, Idaho.  She received a Master of Science Degree from Oregon State University, attended Harvard University's John F. Kennedy School of Government, and is certified as an Economic Development Finance Professional.
 Doug Carlson- Director of Community Planning and Development- U.S. Dept of Housing and Urban Development (HUD)
Doug Carlson is the Director of Community Planning and Development for the U.S. Department of Housing and Urban Development (HUD) in Portland Oregon, where he currently oversees a portfolio of housing and community development grant programs that exceed $100 million annually. Doug has more than 25 years of experience in the field of community development, with emphasis on affordable housing development and the expansion of economic opportunity in both urban and rural areas. He is particularly interested in development practices and public policies designed to eradicate poverty, build community, manage growth and foster sustainability. Doug is a Senior Fellow with the Partnership for Public Service's Excellence in Government Program and a Public Service Fellow at Harvard University's John F. Kennedy School of Government. He holds a Bachelor of Arts degree with honors from Boise State University and a Master in Public Administration degree from Harvard University.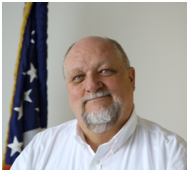 J. Wesley Cochran Multi-Family Housing Program Director for USDA- Rural Development, Oregon
 J. Wesley Cochran is the Multi-Family Housing Program Director for USDA – Rural Development in Oregon, a position he has held since October 2015.Prior to his assignment in Oregon he served RD in Washington State, most recently as a MFH Specialist in the Mt. Vernon Area Office.Wes has been with RD for eight years and has also worked as a Loan Specialist in RD's Business & Cooperative and Community Facility Programs.  Wes came to RD after servingan appointment with the Small Business Administration's Office of Disaster Assistance where he served as a Case Manager administering a portfolio of direct disaster recovery loans. He has brought to his Federal service a 35 year private sector banking background including management of mortgage loan processing and construction lending offices, was a mortgage lending branch manager with Bank of Hawaiiandserved as an Executive Vice President with a community bank in his hometown of Everett, WA.He is a graduate of the University of Washington and the Graduate School of Banking at the University of Wisconsin-Madison.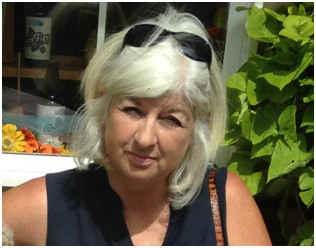 Janet Darling,MFH Loan Specialist /Underwriter, USDA Rural Development
Janet Darling has been with USDA Rural Development for 17 years. She began her career with USDA Rural Development in 1999 in the Washington State Office in Multi-Family Housing (MFH.) Her first positions with USDA were as a Secretary, Office Manager, AMAS Coordinator, and then moved on to be a MFH Loan Specialist and underwriter for several years. In 2006, her husband was relocated to the Ft. Hood, so she moved to Texas and worked in the Temple, Texas State Office as a MFH Loan Specialist and underwriter for 5 years. Janet most recently comes from the Rural Development State Office in Portland, Oregon, where she continued to work as a MFH Loan Specialist and underwriter since 2011, In March 2016, she returned home  to Washington State where Ms. Darling is currently the Acting MFH Program Director, for Mary Traxler, and a MFH Specialist and underwriter.    
Prior to joining USDA Rural Development, Ms. Darling co-owned a chain of very successful retail stores throughout Western Washington including a large distribution center. She actively participated in the day-to-day operations and was a key member of the management team for almost 20 years. Ms. Darling is married, has 5 children, 12 grandchildren,  and enjoys fly-fishing, camping and traveling in her free time.
  Jason Davidson, Asset Management & Compliance Manager for the Washington State Department of Commerce Housing Trust Fund
Since 1987, the Housing Trust Fund has awarded over $1 billion in funding and helped build or maintain nearly 40,000 units of affordable housing statewide. Jason is responsible for oversight of the Housing Trust Fund's portfolio of nearly 1,300 affordable housing projects.  Prior to working with Commerce, Jason was Vice President – Consumer and Small Business Loans for Community Bank (Joseph, OR) a locally owned and operated financial institution serving the needs of Eastern Oregon and Southeastern Washington.  Jason earned his bachelor's degree from Western Washington University.
 Susan Duren, President, Washington Community Reinvestment Association
Susan Duren is President of the Washington Community Reinvestment Association.  Before joining the WCRA in 1992, she served as Executive Vice President of a commercial real estate development company and as Vice President of Commercial Real Estate Lending for First Interstate Bank (now Wells Fargo Bank).  She is a graduate of the Pacific Coast Banking School at the University of Washington and the National School of Real Estate Finance at Ohio State University and attended Pacific Lutheran University.  She has successfully completed both the Basic Appraisal Principles and Income Property Evaluation courses through the Appraisal Institute.
Ms. Duren is currently a member of the Washington State Department of Commerce Housing Trust Fund's Policy Advisory Team and the King County Credit Enhancement Advisory Committee.
Her board affiliations include the Washington Low Income Housing Alliance (Treasurer), Impact Capital (Treasurer), and the Office of Rural and Farmworker Housing (Treasurer). 
She was a 2003 recipient of the Washington State Housing Finance Commission's Friend of Housing Award.
 Monika Elgert, Vice President, National Equity Fund's Origination Group
Monika Elgert serves as a vice president for National Equity Fund's originations group. With more than 20 years of experience in the affordable housing industry, Elgert oversees NEF's acquisition activities in the northwest region of the U.S.
Prior to joining NEF in 2013, Elgert served asvice president of originations with Enterprise Community Investment for 14 years.  She also worked with Bank of America Community Development Bank as a construction lender for low income housing tax credit projects, and before that as a project developer for a California-based nonprofit organization. 
Elgert has a M.S. in community development from UC Davis.  
   Jennifer Ernst, Federal Home Loan Bank of Des Moines, Vice President and Community Investment Officer

Jennifer Ernst is vice president and Community Investment Officer at the Federal Home Loan Bank of Des Moines where she works with the bank's Advisory Council and Board of Directors to define the strategic direction of the bank's affordable housing and community investment activities. In addition, she is responsible for promoting the use of the bank's community investment programs. Ms. Ernst joined the Federal Home Loan Bank in 2000 as a member of the management team of the Federal Home Loan Bank of Seattle prior to its merger with the Federal Home Loan Bank of Des Moines.
Previously, Ms. Ernst held positions at Impact Capital, a former affiliate of the Local Initiative Support Corporation, where she worked with community development corporations to create multi-year business plans supporting investments in their operations and reviewed requests for predevelopment funding for affordable housing.
Prior to her tenure with Impact Capital, Ms. Ernst worked as a neighborhood stabilization officer for the City of St. Louis, serving as community outreach and public information liaison for the Office of the Mayor. Additionally, she has been a home-based social worker with the Comprehensive Child Development Program, a national research effort and pilot program that provided the foundation for Early Head Start.
Ms. Ernst earned a Bachelor of Arts degree from the University of the Pacific and studied public administration at the University of Washington and University of Missouri St. Louis. She has also served as a member of Plymouth Housing Group's audit committee, the City of Seattle's Levy Oversight Committee, and on various regional committees and panels. In 2013, she received an Ally of the Year award from Next Step Housing. Currently, Ms. Ernst serves as a member of board of directors for the National Association of Affordable Housing Lenders (NAAHL) and chairs the Federal Home Loan Banks' Community Investment Officers.
 Mike Gempler, Executive Director, Washington Growers League
Mike Gempler is the Executive Director of the Washington Growers League in Yakima, WA.  The Growers League is a voluntary membership industry organization that provides services and advocacy to its grower members on labor and employment issues.  The League also owns and operates migrant farm employee housing.
Mike currently serves as an Executive Committee member of the National Council of Agricultural Employers, based in Washington, DC, and is a past-President of the Council. He also serves as Treasurer of the Mt. Adams Health Foundation which sponsors participants in the Washington Basic Health Plan, He received a BS in agriculture from the Ohio State University and an MS in agricultural economics from the University of Wyoming and is a graduate of the Washington Agriculture and Forestry Leadership Program.
 Tony Hernandez- USDA-RD Rural Housing Service (RHS) Administrator
Tony Hernandez was sworn in as the Rural Housing Service (RHS) Administrator on December 16, 2013 with more than 26 years of experience in housing, community and economic development, business strategic planning, sales, marketing, business advocacy, policy development, legislative and government relations.
Mr. Hernandez is described by others as a results-oriented go-getter who focuses on developing and implementing strategic initiatives that deliver results in the best interests of the customer.  Tony has worked with communities, non-profit organizations, corporations and individuals to make investments to improve quality of life.
Prior to being appointed as the RHS Administrator, Mr. Hernandez served as the Director of Division of Local Government within the Colorado Department of Local Affairs managing community development programs for rural communities. His work there focused on enhancing the livability and sustainability of communities with jobs, housing, education, transportation, environment and health through strategic community development. As the Director for the Colorado Business Center with the Fannie Mae Corporation for ten years he facilitated the investment $21 billion in housing and community development. As the Housing Urban Development (HUD) Regional Administrator with the Clinton Administration he served six states that included Colorado, Utah, Montana, Wyoming, North and South Dakota. He led regional initiatives and programs that included community development, multifamily, single family, fair housing, public housing and regulatory initiatives. He was recognized by the Secretary of HUD with the Customer Service Award and also HUD Leadership Award.
Prior to his appointment at HUD, Mr. Hernandez was a business planner and senior marketing representative for the IBM Corporation for 13 years were he facilitated short and long-term strategic planning and business process improvements sessions with both the private sector and public entities. During that same time he served as a Colorado State Representative for nine and a half years almost five terms and was recognized as Colorado Legislator of Year in 1989 for his successful efforts in Economic Development. Mr. Hernandez earned a Master's Degree in Management and Public policy from Carnegie-Mellon in 1981; Master's Degree in Community Organizing and Social Planning from University of Denver in 1975; and Bachelor of Social Work in 1973 from Colorado State University.
 Lowel Kruger, Yakima Housing Authority, Executive Director
Lowel Krueger was born and raised in the Lower Yakima Valley graduating from Central Washington University with a Bachelors of Science in Accounting in 1997 and from Washington State University with a Masters in Business Administration in 2007.  Lowel began his professional career in accounting with Moss Adams, LLP and became a licensed Certified Public Accountant in 1999.  Lowel became interested in affordable housing while working as an Assistant State Auditor for the Washington State Auditor's Office and was the lead auditor on a number of public housing authority audits.  Prior to joining the staff at the Yakima Housing Authority on December 1, 2008, he was the Chief Financial Officer for the Yakama Nation Housing Authority where he worked with the management team to obtain over $11 million in funding for affordable housing project on the Yakama Reservation.  Currently, Lowel is the Executive Director of the Yakima Housing Authority serving approximately 1,100 families across Yakima and Kittitas Counties with an annual budget of $6.5 million.  In addition, Lowel serves on several boards associated with affordable housing, which include Impact Capital and the Homeless Network of Yakima County.
 Moises Loza, Executive Director, Housing Assistance Council (HAC)
Currently the Executive Director of the Housing Assistance Council (HAC), a national non-profit corporation that works to increase the availability of decent housing for rural low-income people. The organization provides technical assistance, training, research and has a revolving loan fund with assets of approximately $80 million to assist with the development of housing for low income families and hard to serve populations in rural areas, especially the Appalachian area, the colonias along the U.S.-Mexico border, the lower Mississippi Delta, migrant farmworkers, and Native Americans. HAC has loaned close to $300 million which have helped build over 68,000 units in 50 states, Puerto Rico and the Virgin Islands; it also conducts legislative policy, and program analyses to assist federal, state and public bodies and others to serve rural areas more effectively.
Mr. Loza is currently the chairman of Rural Development Leadership Network. He also serves as Treasurer of the National Low Income Housing Coalition.
Mr. Loza serves on the board of directors of the National Community Reinvestment Coalition, the National Housing Conference, and the National Rural Housing Coalition. He also serves on Bank of America's National Community Advisory Council and the Morgan Stanley Advisory Committee.
Mr. Loza grew up in South Texas. A member of a migrant farmworker family, he traveled extensively with his family seeking farmwork in the South, Midwest and West.
Shelly Lubbers, Inspections Unlimited Inc, Executive Manager
Shelley Lubbers is the executive manager for Inspections Unlimited, a Salem Oregon based commercial inspection company, and specializes in the research and report writing elements of the inspection process. A founder of Inspections Unlimited, she has 27 years in the inspection industry working with many aspects and project types including Critical and Capital Needs Assessment, Handicap Accessibility, Low Income Housing Tax Credits, Environmental Assessment and more. Shelley holds specialty certifications in Lead Based Paint Risk Assessment and Inspection and is a Low Income Housing Tax Credit National Compliance Professional. Shelley has provided training for property management staff, home inspectors, real estate and other industry professionals in many aspects of the inspection and compliance processes. Shelley Lubbers can be reached at 503-581-5855 shelley@inspectionsunlimited.com
 Judith Olsen, Impact Capital, President
Judith Olsen is the President of Impact Capital.  Before joining Impact Capital she was a Vice President and Community Development Officer for Wells Fargo, working in communities across Oregon and Washington. Judith joined Wells Fargo as part of the merger with Pacific Northwest Bank in 2004. She has been at invited speaker at national conferences including the Anne E Casey Foundation and the Federal Reserve Bank National Investment Conference.  Currently she serves on the Board of the Washington Community Reinvestment Assoc., the Partners for Rural Washington, the Washington County (Oregon) Community Investment Fund, and Port Jobs.  Sheis a member of the Federal Home Bank of Seattle Affordable Housing Advisory Council and the Policy Advisory Team for the Washington State Housing Finance Unit.Judith is a graduate of the Pacific Coast Banking School at the University of Washington.She has also served on the boards of CASA of Oregon, the Washington State Farmworker Trust, the Opportunity Council, and the University Of Washington Business & Economic Development Center Advisory Board.
 Rob Prasch,  Network for Oregon Affordable Housing ( NOAH) Preservation Director  
Rob Prasch is Preservation Director Network for Oregon Affordable Housing (NOAH) in Portland, Oregon. NOAH is non-profit financial institution and CDFI providing a broad range of products including term loans, predevelopment and acquisition financing.  Rob joined NOAH's staff in May of 2008 and manages the Oregon Housing Preservation Project (OHPP), a collaboration of state and local governments, charitable foundations and housing industry leaders from the private sector.
The goal of the OHPP is to preserve thousands of Oregon's federally subsidized rental homes at risk of conversion to market units.  The OHPP features a $32 million revolving loan fund created to provide short-term financing for the acquisition of preservation projects providing the new owners the time needed to assemble permanent financing sources needed for a full recapitalization. As of March 1, 2016, the OHPP partners have preserved 198 properties including 13 manufactured housing communities.  A total of 8,747 affordable homes have been preserved including 7,237 with project based rental assistance.
Prior to joining NOAH, Rob worked for the Housing Development Center (HDC) in Portland, as a Project Manager and Housing Program Director.  HDC is a non-profit development consultant and intermediary working with northwest Community Development Corporations and public housing agencies.  While with HDC, Rob managed the development of over 600 low-income housing units.
During the 1990s, Rob served as the Preservation Coordinator in the Oregon HUD field office.  During this time the Portland HUD office preserved 65 projects under HUD's preservation programs and approved the transfer of 32 projects to non-profit owners.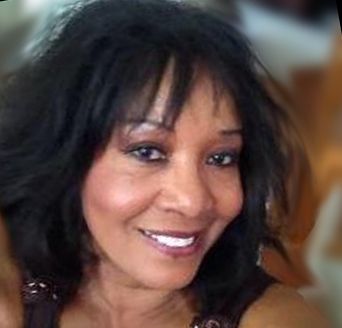 Mirna Reyes-Bible- USDA –RD Washington, DC Lead Senior Specialist,  Finance and Loan Analysis, Multi-Family Housing Preservation and Direct Loan Division
I began my career in the financial industry as a Mortgage Underwriter for BancBoston in, Providence, Rhode Island, where within a short time I was appointed Lead Mortgage Underwriter.  After leaving BancBoston, I accepted a position as lead Mortgage Adjuster with the Rhode Island Banking Commission.  In 1989 I relocated to Hawaii where I accepted the position of Credit Manager with State Federal Credit Union.I began my career with the Federal government in 1996.  I worked with the Defense Commissary Agency as a Senior Financial Auditor, with the Defense Finance Agency (DFAS) as an Accountant, and with the Department of Veterans Affairs as a Senior Mortgage Underwriter.
In 2005, I accepted a position with the United States Department of Agriculture Rural Development (USDA-RD).  I currently serve as the primary subject matter expert in the Sections 514 and 516 Farm Labor Housing programs.  In this role, I am instrumental in the development and implementation of USDA's national farm labor housing guidance and policies.
I was born and raised in Puntarenas, Costa Rica and now live in Gainesville, Virginia. I earned a B.A. in Business Administration from the University of Panama.  I also attended the "Universidad de Costa Rica de Administracion de Negocios".  After graduation I studied Tax Law, Real Estate Appraisal, and Accounting.  I am multilingual, in English, Spanish and Italian.  In my spare time I teach Immigrants English as a second language to help them in their path to citizenship.  For fun, I bike, golf, read and dance.
 Margaret Salazar, Director of Portland Field Office for the US Department of Housing and Urban Development
Margaret joined HUD in2006 as a Presidential Management Fellow in San Francisco, where she financed the development of dozens of multifamily rental housing properties across California, Nevada and Hawaii.  Prior to returning to her native state of Oregon in 2015, Margaret served as the Associate Deputy Assistant Secretary for Multifamily Housing in HUD Headquarters in Washington, DC where she designed and led national programs to preserve and revitalize affordable rental housing across the United States. Margaret began her career working with community based Organizations and foundations in the San Francisco Bay Area, including leading a successful grassroots campaign for just cause eviction in 2002.  She also served in the offices of Governor Arnold Schwarzenegger of California and the Mayor Gavin Newsom of San Francisco.
 Emily Schelling, Senior Project Manager, Housing Development Center
Emily Schelling provides asset management services, consulting and technical assistance to Housing Development Center clients, including nonprofit organizations, housing authorities and public agencies. Emily joined HDC in 2010, bringing a decade of experience in planning, policy, social work and housing development. Emily's long-term commitment to affordable housing includes five years working for a Portland-based social-service agency, providing housing placement assistance for very low-income and homeless seniors; asset management work for a tax-credit syndicator; affordable housing development in rural Oregon; and strategic planning for government housing agencies. Her diverse experience at these organizations informs her understanding of asset management's many nuances. Emily has a master's degree in city planning from Rutgers University, where she received a Graduate Excellence Fellowship.
 Gil Stewart Account Mgr. for Affordable Housing Risk Program and Agent/ Broker for HARRP & AHRP's wholly owned insurance agency, ORWACA. 
Gil has been on staff for 8  years with the HARRP / AHRP team and 20 years previous experience as an independent agent.  He provides training, customer service, coverage placement for Affordable Housing and Housing Authorities members exclusively.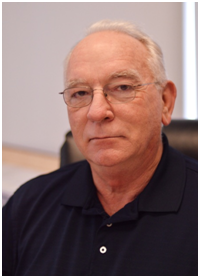 Stan Stradley, Executive Director, Umatilla County Housing Authority
Stan Stradley, Executive Director, Umatilla County Housing Authority
Stan Stradley is the Executive Director for the Housing Authority of the County of Umatilla serving the counties of Umatilla, Gilliam, Wheeler and Morrow. Stan has more than 35 years of experience in Property Management, Real Estate Sales, Development and Construction that specialized in affordable multi-family housing and commercial properties throughout the Western U.S. Stan Has been a trainer for the National Home Builders Association for their RAM courses and for the National Apartment Association for their CAM courses.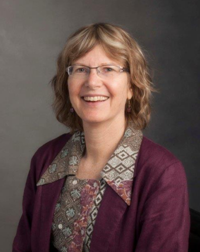 Martha Taylor, Small Business Legal Clinic of Lewis & Clark Law School, Attorney
Martha Taylor is an attorney with the Small Business Legal Clinic of Lewis & Clark Law School (SBLC).  Martha received her JD degree from the University of Denver College of Law and practiced in Colorado before moving to Oregon in 2005.  After leaving law school, Martha joined a law firm in Denver specializing in local government and general obligation bond law and became a partner in that firm.  Subsequently, she established a general practice law firm serving family and small business legal needs. Martha has also served for five years as in-house counsel to a nonprofit corporation owning over 1,000 units of affordable housing.  She assisted this client with the purchase of existing multifamily buildings and with new construction using various forms of financing including low income housing tax credits, bonds, and HUD's multifamily insured loan program. Before moving to Oregon, Martha was with the legal division of the Colorado Housing and Finance Authority, a state agency providing financing assistance for low-income multifamily and single family housing, where she worked with low-income housing tax credit compliance and the HUD insurance program for multifamily and single family loans.  Martha moved to Oregon in 2005 and began working with the Community Development Law Center, a program of Legal Aid established to provide legal support to nonprofit corporations providing affordable housing in rural Oregon.  She has completed several financings combining USDA funding with low income housing tax credits.  She joined the SBLC in 2013.
The SBLC offers three programs depending on ability to pay and time sensitivity:  the Intern Program; the Pro Bono Project; and the Low Fee for Service Program.  The SBLC serves small businesses, cooperatives, and nonprofit corporations. The SBLC provides business transactional legal services to low-income small and emerging businesses, primarily those owned by women, minorities or recent immigrants throughout Oregon.
 Mary Traxler, USDA Rural Development Multifamily Housing Program Director
USDA Rural Development Multifamily Housing Program Director, Mary Traxler and the Multifamily Housing team in Washington State have oversight responsibility for over 270 Multifamily and 26 Farm Labor Housing projects representing more than 9,000 units and $210,000,000 in loans.  Prior to her position as Multifamily Housing Program Director, Mary was Business Programs Specialist and Renewable Energy Coordinator at USDA Rural Development for the prior seven years. Her prior experience includes commercial, industrial, real estate construction, and participation lending over the past thirty years throughout the rural communities of Clallam, Grays Harbor, Pacific, Lewis, Mason, Skagit, Thurston and Whatcom Counties of Washington State.  
  Mario Villanueva, Washington State Director, USDA Rural Development

Mario Villanueva was appointed as State Director for USDA Rural Development by President Barack Obama in August 2009 and has served in that capacity for the past 6 years. USDA Rural Development provides loans, grants and technical assistance for rural communities and Tribes in WA State. With approximately 40 programs, services are provided in areas of Rural Business, Multi- and Single-Family Housing, Community Programs and Rural Utilities. Key focus areas include targeted investments in areas of greatest need, poverty targeting, community and economic development and focus on promoting the bioeconomy.
For the previous 30 years, he worked in the areas of affordable housing, community and economic development and social services in many rural communities in central and eastern Washington. For 23 years he worked for 3 different rural, community/faith based nonprofit organizations focused on serving low and moderate income populations. Fourteen years of his nonprofit experience have been at the executive level. Prior to his nonprofit work, he also worked 7 years managing his own business as a licensed general contractor.
Mario currently serves as a board commissioner for the Washington State Housing Finance Commission. He also served as past President of the Washington State Farmworker Housing Trust, as a board member of Impact Capital, a board member for the Washington State Low Income Housing Alliance, a member of the Affordable Housing Program Advisory Council for the Federal Home Loan Bank of Seattle and on two housing advisory task forces for past Governors Gary Locke and Christine Gregoire. He currently serves on the National Regionalization Governance Board for USDA Rural Development.
Acknowledgements and awards include the 2003 Friend of Housing Award from the Washington State Housing Finance Commission, the Skip Jason Community Service Award from the WA DC based Housing Assistance Council in 2004, the Annie E. Casey/ Catholic Charities USA Family Strengthening Award in 2005, the Golden Tennis Shoe Award in 2008 from US Senator Patty Murray, election to the Sunnyside WA High School Wall of Fame in 2010 and in 2011, the New Life Homes Spirit Award from Catholic Charities Housing Services, Diocese of Yakima WA.
Mario and his wife Jane reside in Tumwater WA and are very active in their church, St. Michael Parish in Olympia WA and with the Latino community around WA State. They have six grown children, Cris, Aaron, Isaac, Mel, Rachel and Rita who reside with their spouses in the states Washington and California along with their 8 grandchildren.
Bill Van Vliet, Executive Director, NOAH          
Bill Van Vliet joined NOAH as a Loan Officer in 1998 and was appointed Executive Director in 2000. NOAH is a non-profit multi-bank CDFI that specializes in providing financing for affordable multi-family rental housing developments in Oregon.  At NOAH, he oversees the overall operations, credit quality, and capitalization of NOAH.  Van Vliet possesses 23 years of experience in affordable housing finance.  Since becoming Executive Director in 2000, NOAH's overall lending capacity has increased from $57 million to over $197 million in 2016. 
Van Vliet is an active member of the Oregon Housing Alliance and the Preservation (OHAP) Steering Committee. Van Vliet is an advocate for affordable housing issues in numerous forums, frequently testifying before the state legislature and related committees, and has helped develop housing policy at stateand local levels. Van Vliet is a past board member and President of REACH CDC.  Van Vliet also served for six years as a Portland appointee to the Housing and Community Development Commission, including two years as Co-Chair.
 Vicki L. Walker, USDA State Director of Oregon
Vicki Walker serves as Oregon State Director for USDA Rural Development. Walker served for ten years in the Oregon State Legislature, in both the House and the Senate, before being appointed by President Obama to Rural Development in November 2009. Ms. Walker served on numerous committees and task forces on topics ranging from renewable energy, health care, youth suicide prevention, education, judiciary, and public safety, to name a few. She earned a reputation in Oregon capitol for demanding accountability and transparency in government, spearheading landmark legislation on many issues. In the 2009 Legislative Session, she was a member of the Joint Committee on Ways & Means, co-chaired the Subcommittee on Natural Resources, and was a member of the Subcommittee on Public Safety. In 2007, she won the Legislator of the Year Award from the Special Districts Association of Oregon.
Prior to her appointment to Rural Development, Walker operated her own court reporting firm for 25 years, providing court reporting services to grand juries, federal courts, and attorneys in Oregon. She earned a B.S. degree from the University of Oregon in 1978, and studied court reporting at Lane Community College. Ms. Walker lives in Eugene, Oregon, with her husband Steve Walker, to whom she's been married since 1975. They have two grown children, Adam and Sara.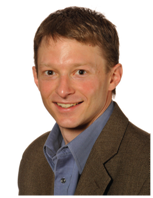 Chris Walvoord, Underwriter
As an underwriter with Enterprise Community Investment, Inc., Chris Walvoord is responsible for driving the underwriting and closing processes for secured Low-Income Housing Tax Credit (LIHTC) deals to see transactions through successfully. In this role, he has closed 22 LIHTC deals, representing more than 1200 affordable housing units in the Pacific Northwest and California. Chris came to Enterprise in 2005 as an asset manager responsible for a portfolio of 68 LIHTC properties providing more than 3,500 affordable units in four states (Montana, Oregon, Utah and Washington). Since 2007, he has been part of Enterprise's LIHTC Syndication team.
Prior to joining Enterprise, Chris was an integral member of the global warming campaign of the National Environmental Trust (NET) in Washington, D.C. For four years, he worked on global warming and energy policy, and represented NET at international treaty negotiations for the Kyoto Protocol, the 2001 U.S.-EU Summit and the World Summit on Sustainable Development.
Chris holds a bachelor's degree in philosophy and political science from Bucknell University and a master's in business administration from the University of Washington Business School. While in graduate school in Seattle, he worked for real estate developer Opus Northwest LLC, providing market and financial analysis.
Mark J. Wilk, Managing Attorney, Oregon Law Center Farmworker Program
Mark J. Wilk - B.A Ohio University 1978; J.D. University of Oregon 1981. Admitted to Oregon State Bar 1981; U.S. District Court for the District of Oregon 1985; U.S. Tax Court 1999; Ninth Circuit Court of Appeals 2010.Managing Attorney, Oregon Law Center Farmworker Program office in Woodburn, June 2002 to present. Involved in representing low-income individuals, migrant and seasonal farmworkers and non-profit organizations throughout Oregon in all aspects of civil law for the last 34 years. Areas of focus include civil rights, employment, health and housing.
Member, Board of Directors and Executive Committee of Farmworker Housing Development Corporation in Woodburn, OR. Member, Member, Board of Directors of Woodburn Kiwanis.
Recipient, Willamette University, Rev. Dr. Martin Luther King, Jr. Award 2002 "honoring work and dedication toward the ideals of equal civil and human rights." Recipient, CAUSA of Oregon, the state's immigrant rights organization, American Dreamer Award on June 22, 2012, given to individuals and organizations who make sure that the American Dream is a reality for Oregon's Latino communities. Recipient, Espiritu PCUNista award 2015, Pineros y Campesinos Unidos Noroeste, Oregon's farmworker union PCUN.
Paul Youngborg, CNA Specialist
Architectural consultant for HUD Public Housing and other subsidized housing agencies performing "Physical Needs Assessment" (PNA) reviews, Energy Audit Studies, and Utility  Allowance reports. Performed over 1000 PNA studies in 27 states under HUD's program to determine future repair costs for multi-family residential properties. Beta tester for HUD's new GPNA protocol at Little Rock, Hazleton, and Fresno Housing Authorities. Performed  CNA (Capital Needs Assessments) for USDA (United States Department of Agriculture) for various multi-family properties in five states under their Multi-Family Housing Preservation and Revitalization Restructuring Program (MPR). Design/Build handicap renovations for Veteran's Administration on homes and apartments. Consultant on ADA issues for commercial,  residential, and industrial property owners.
*Speakers are listed alphabetically by last name
For questions about the 2016 Farmworker Housing Conference e-mail : conference@casaoforegon.org