Community Vision's IDA program serves individuals in Multnomah, Washington, and Clackamas counties.  We will accept savers from accross the state and other counties, on a case-by-case basis.  To be eligible for the program, someone in the immediate family must experience disability.
Community Vision is committed to help individuals who experience disability live, work and thrive in the community of their choice.  Asset development via the IDA, is central to our mission.  IDAs help individuals with disabilities gain economic stability and equity, while increasing financial literacy skills.
Address: 2475 SE Ladd Ave #240, Portland, OR 97214
Comment: Community Vision works with people who experience disability with a cross disability focus and are not accepting applications at this time.
Counties Served:
Clackamas
Multnomah
Washington
Service Areas:
Business
Education
Home Repair and Rehabilitation
Assistive Technology and Specialized Training
Vehicle
Rental
IDA Specialist: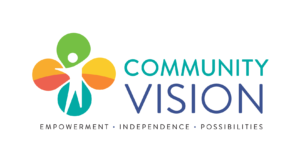 Find Your Program Partners
Funding is very limited so many of our partners may be forming waiting lists. Contact one of our partners to learn more.