The Illinois Valley Community Development Organization (IVCDO) partners with the Small Business Development Center (SBDC) of Rogue Community College to operate the Illinois Valley Business Entrepreneurial Center (IVBEC) to support small business and micro-enterprise formation and expansion.  The IVBEC provides a central contact point for business counseling, small business financing, instructional classes, training, technical assistance and resource referral.
Address: 341 E. Cottage Park Drive. #4, Cave Junction, OR 97523
Comment: Illinois Valley Community Development Organization provides small business IDAs for their clients only. Post-secondary education & home repair IDAs are open to the general public.
Counties Served:
Service Areas:
Business
Education
Home Repair
IDA Specialist: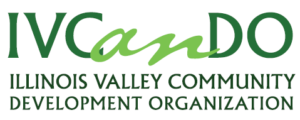 Find Your Program Partners
Funding is very limited so many of our partners may be forming waiting lists. Contact one of our partners to learn more.