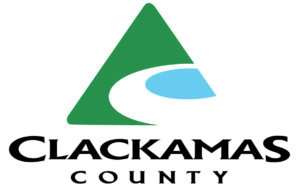 Clackamas County Social Services seeks to provide quality services and meaningful opportunities for the elderly, disabled, and low-income residents of Clackamas County. Through citizen participation and the efforts of the Boards, staff, and volunteers, we recognize the goal of creating a comprehensive system which meets immediate service needs while encouraging as much self-help and independence as possible. We further recognize the important role of planning and coordinating with other agencies and organizations and the importance of developing new programs and approaches to effectively meet identified needs. Finally, we recognize the vital role of advocacy. Individual advocacy helps to guarantee rights and ensure access. Systemwide advocacy, on the local, state, and federal level helps to ensure a broad focus on the important issues affecting the populations we are committed to serve.
Address: 2051 Kaen Rd., Oregon City, OR 97045
Comment: Clackamas County Social Services offers IDAs to participants in their program only. To be eligible for the program, the applicant must be a resident of the Housing Authority of Clackamas County Public Housing, a Section 8 voucher holder working with the Family Self Sufficiency program, or a client of a Social Services housing program.
Counties Served:
Service Areas:
Education
Homeownership
Vehicle
IDA Specialist:
Jemila Hart

(for residents of the Housing Authority of Clackamas Co.) 503.655.8877
Find Your Program Partners
Funding is very limited so many of our partners may be forming waiting lists. Contact one of our partners to learn more.
FIND YOUR PARTNERS