Home Forward is committed to providing safe, decent and affordable housing to individuals and families in Multnomah County, Oregon, who face income or other life challenges. Home Forward offers support through a wide variety of programs and services that promote stability and self-sufficiency. We help usher our residents into a new life, assisting many on a path toward economic independence and, in some cases, home ownership. Our organization offers following 3 asset-goals: Post-secondary education Home Ownership Small Business.
Address: 135 SW Ash St., Portland, OR 97204
Comment: Home Forward provides IDAs only to Section 8 recipients and Public Housing residents who participating in their Family Self-Sufficiency program.
Counties Served:
Service Areas:
Business
Housing
Education
Vehicle
IDA Specialist: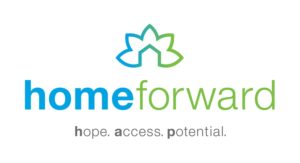 Find Your Program Partners
Funding is very limited so many of our partners may be forming waiting lists. Contact one of our partners to learn more.