The Northeast Oregon Economic Development District is dedicated to helping individuals, businesses and communities in Baker, Union and Wallowa Counties. We offer IDAs for small businesses. Our workshops, business classes, business plan review, and business loans can help you accomplish your goals. With more than twenty years experience, our knowledgeable staff is looking forward to connecting you with the resources you need. NEOEDD – Growing business and strengthening communities!
Address: 101 NE 1st Street, Suite 100, Enterprise, OR 97828
Counties Served:
Service Areas:
Business
Education
Vehicle
Assistive Technology
IDA Specialist: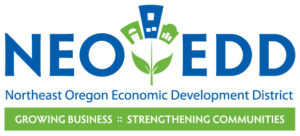 Find Your Program Partners
Funding is very limited so many of our partners may be forming waiting lists. Contact one of our partners to learn more.