REACH is a private, nonprofit community development corporation with a mission to develop and maintain affordable housing, promote healthy neighborhoods, and provide opportunities for low-income people through partnerships and community involvement. REACH has developed or preserved 1,224 units of rental housing for low-income residents of Portland. Seventy-nine percent of the people we serve earn 30% or less of median income.
Address: 4150 S. Moody Ave, Portland, OR 97239
Comment: REACH provides IDAs to their residents only.
Counties Served:
Service Areas:
Business
Housing
Education

Adaptive Technology

Rental

Debt Modification
Vehicle
IDA Specialist: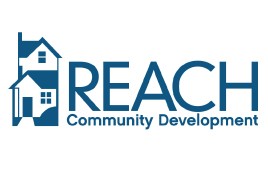 Find Your Program Partners
Funding is very limited so many of our partners may be forming waiting lists. Contact one of our partners to learn more.