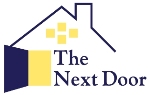 The Next Door opens doors to new possibilities by strengthening children and families and improving communities. We envision a supportive community where all children and families are safe, healthy, and valued.
Address: 965 Tucker Rd, Hood River, OR 97031
Counties Served:
Hood River
Wasco
Service Areas:
Small Business
IDA Specialists:
Gabriel Muro
Anna Osborn
Phone:
541.436.0313
Email:
gabrielm@nextdoorinc.org
annao@nextdoorinc.org
Find Your Program Partners
Funding is very limited so many of our partners may be forming waiting lists. Contact one of our partners to learn more.
FIND YOUR PARTNERS