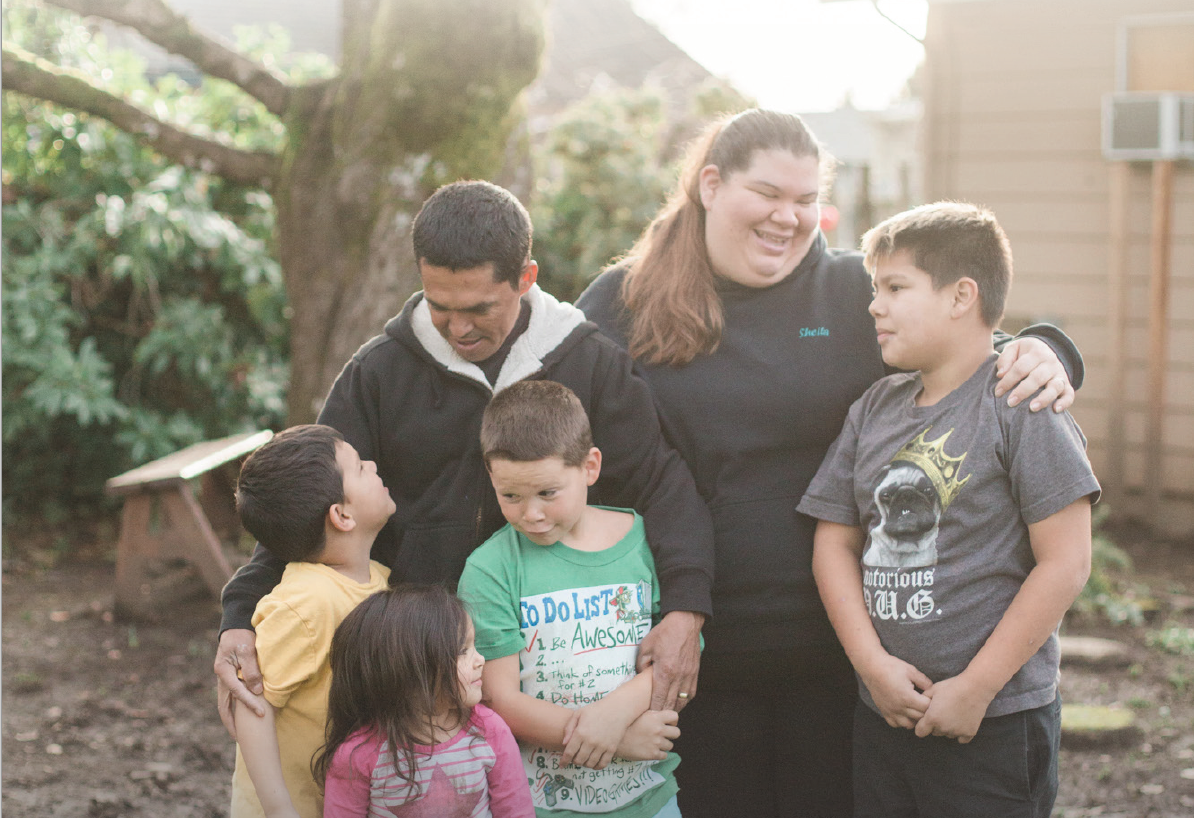 The Oregon Individual Development Account (IDA) Initiative is bringing hope and opportunity to Oregonians with low incomes. With a combination of financial education and matching funds, IDAs support Oregonians in making investments in assets that will promote their financial security. Through the IDA Initiative, Oregonians with low incomes are completing post-secondary education, starting new businesses, becoming first-time homeowners, or investing in one of several other asset categories.
With their increased financial capabilities and modest assets, IDA participants see improvements in their financial well-being, build a foundation for continued economic growth, and realize a new level of security to fall back on in challenging times. IDA participants build their resilience, reach their full potential, and succeed in vibrant communities—goals that all of Oregon shares.
In the most recent surveys, interviews, and administrative data, participants demonstrate how IDAs improved their financial habits and sense of financial freedom. Key findings include:
IDA participants are successful at saving money and making investments in assets. In the 2016 program year, the Oregon IDA Initiative provided $6.4 million in matching funds to 1,140 completers who saved approximately $2.8 million. The average IDA completer deposited $2,436 into their IDA over 28 months and earned $5,581 in match funds towards their asset purchase.
The vast majority of participants note that through the IDA, their experience with money changes, leading to new habits related to budgeting and saving. Participants report significant increases in the frequency with which they practice sound financial habits such as keeping an emergency fund, using a budget, and making routine savings deposits. IDA participants frequently comment that through the program they have developed and improved executive functioning skills such as goal setting and planning.
One year after exiting the program, IDA program completers maintain their assets and continue to benefit from their asset investment, showing that program effects are sustained. At a time when income volatility is growing, IDA participants speak to the stability and resiliency their assets and increased financial capabilities have brought to themselves and their families. Participants particularly note that their children are better positioned for the future.
Through its network of local providers across the state, the Oregon IDA Initiative strives to be accessible to all Oregonians with low incomes, particularly those who face structural barriers to building assets. IDA participants reside in all regions of the state. IDA participants of color are represented at rates similar to those measured among all Oregonians living on low incomes.
The IDA Initiative continues to innovate and adapt its service models. The Initiative is strengthening its cross-system collaboration in program delivery. It also continues to test and make available new types of assets for which people can save.
[us_cta title="Download and review the entire report" title_tag="h4″ btn_label="Download" btn_link="url:http%3A%2F%2Fcasaoforegon.flywheelsites.com%2Fwp-content%2Fuploads%2F2018%2F11%2FNP_Evaluation-Report_Jan-2018_v071.pdf||target:%20_blank|" btn_style="11″ btn_size="20px"][/us_cta]