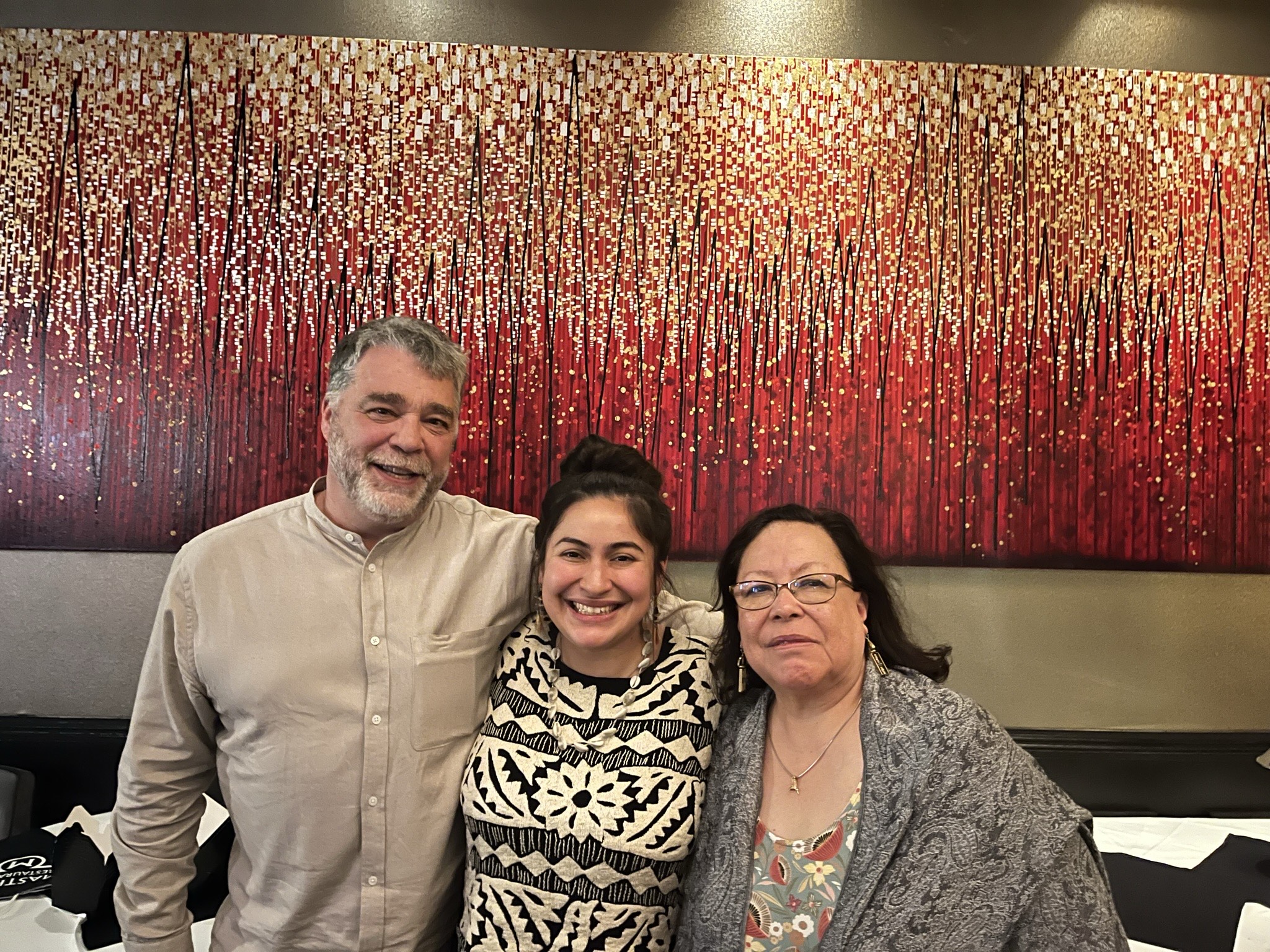 [us_image image="12609″ meta="1″]
By Niria Alicia Garcia, Co-Founder and Board Member, Coalición Fortaleza.
I am Xicana Indigena, first generation, born in Southern Oregon.
Our community is composed of the people who are the Northwest tree planters, who serve people's food, who work in the hotel industry, who fight the wildfires when there are fires in our area or other areas of the state. The people who pick the pears and grapes for the wine that so many people enjoy.  Our community is the economic backbone of Southern Oregon.
My mother was a farmworker and my father was a Northwest tree planter. I grew up in housing with other farmworker kids that were also first generation. I was raised in a conservative, predominantly racist county, which is pretty normal in the state of Oregon and traumatizing for those of us who are marginalized and oppressed.
Nonetheless, I'm very proud of where I come from and have never tried to hide that or not be proud of that. This is the community that shaped who I am and that also shapes and impacts people throughout the state.
Sadly, in 2020, we were hit by the devastating Almeda fires. And what's happening now with climate change is that oftentimes our rural communities fall under the radar and don't really get seen when tragedy strikes. But for my small town of Talent, Oregon, we lost 2,800 structures in the fires during an already existent housing crisis. Even before the fires, there was a 1% vacancy rate, even before the fires, rents and mortgages were increasing drastically. Even before the fires, there were ridiculous policies that favor the landlords and basically criminalize and push people into houselessness.
When the fires struck, our community had already been hit by the pandemic, the loss of jobs, and the heat waves that summer that reduced  working hours for a lot of farmworkers. We were already stressed financially from the way the pandemic had impacted us. We were in a time when there were still no vaccines. And so to make things worse, many of us lost our homes, including my father. All of sudden, we were stuck in a valley for a month breathing toxic smoke from burnt cars, burnt refrigerators, from burnt manufactured homes from the sixties and seventies that are full of asbestos that causes birth defects and cancer. Our valley is small, so when the fires hit, we sat in that toxic smoke for a month.
Our people ended up on the streets. Our people ended up camping in their cars. Our people ended up still showing up to work the next day. Our racist, capitalist society turned its back on us. Immediately after the fires I was volunteering and I saw many of our community members come in because they had lost everything and they were needing socks and underwear to go out and fight the wildfires outside of city limits or to go out and pick the grapes in the worst conditions.
We organized the best we could to make sure everybody we knew were ok and make sure they had survived the fires. Luckily, most of the people we talked to didn't have casualties though some lost their dogs and others lost their cash savings tucked into their mattresses. A lot of stuff was lost and it was a huge tragedy because now we had our whole community crammed in high school gyms before the COVID vaccine was available, crammed in crowded family housing. There were people who were sleeping in garages, people who were sleeping on floors. It was pretty traumatizing. It was tragic.
CASA of Oregon was kind of a light in the dark for us in that moment when we didn't know what to do. It was a month into the fires and we were stuck in a high school gym as it was the only place we could get fresh air. We were in conversation with our community as some people were going to get FEMA and others who weren't. That's what happens when you're in a mixed status community: people who are undocumented don't get to recover, don't get support—even though our community pays taxes, we don't get any of that support.
Our community got together and said "why are we still waiting? We have construction workers in our community, electricians in our community, landscapers in our community—why can't we build back our communities?" And we started figuring out who was going to get FEMA assistance and who wasn't and said "why don't we pool our money and build our neighborhoods back? Why don't we buy back Talent Mobile Estates and build our own homes? Who are we waiting for?"
So we did the math and figured out that if we pooled our money together, we could afford to put a down payment on one of these parks- but where will we get the rest of the money? I immediately went to google and started searching for resident-owned communities. And boom- CASA of Oregon pops up. I searched through the staff listing and found Rose Ojeda and decided she was the one to approach as she looked like a chingona- a badass.
And so, Rose said "yes, let's meet. I'm going to see what I can do," and so we started meeting.
I was able to go back to my elders and my community and say "hey, actually there's an organization that knows how to do this—it's possible." And we started working together to purchase the park and involve the community in the design of the refurbished park.
That's been tremendous relief, a tremendous victory for our community to hear that it is possible to organize and to be successful.  Talent Mobile Estates is going to be the first ever resident-owned community that is actually moving in a trauma informed way. And, it comes at a time when middle-class professionals are moving into mobile home parks and gentrifying what is supposed to be affordable housing.
And I'm just grateful that CASA exists. We need technical experts who will go through this process with us hand in hand, be in the trenches with us, and work for communities who whose lives literally depend on having stable housing, whose lives literally depend on being able to dictate when and how they go back to their homes.
It's causing a huge, a huge change in my community and it's uplifting our morale.